A childhood in the cane fields, rocked by music
Daniel Forestal was born in Guadeloupe on September 27, 1933, on the edge of a cane field, at the foot of the Marquisat factory in Capesterre Belle Eau strong>, at the time of the managers and thrifty in the plantations.
The only son of a stay-at-home mother and a musician, and grandson of an organist at the church of Sainte-Rose, he was raised by his aunts.
All of Daniel Forestal's childhood is steeped in music:
• First, the rhythm of the machines at the nearby Marquisat factory, inspires him a lot,
• His grandmother takes him to listen to Gwoka in the markets, as for his aunts, they sing serenades on Saturday evenings,
• On the family phonograph, he listens to the beguine or even Tino Rossi, the French idol of the time.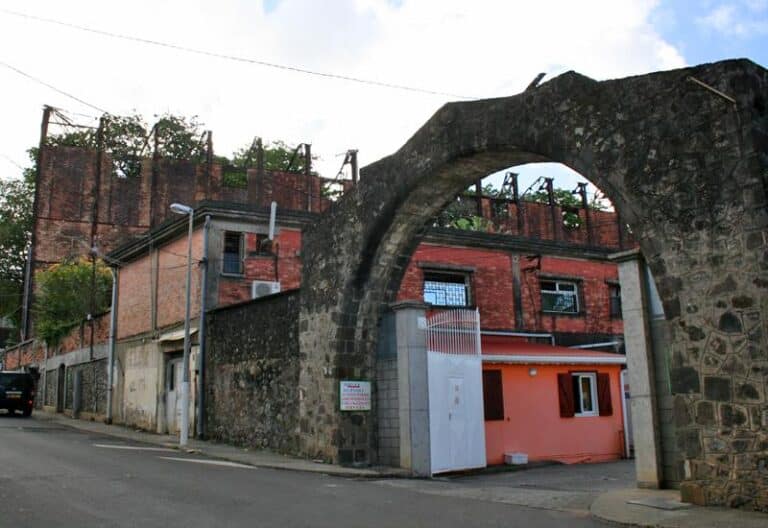 Teacher-self-taught musician
Self-taught, Daniel Forestal trained on guitar, drums, trumpet and piano.
At the same time, he chose teaching as a profession, first teacher, then professor of literature and music at the Collège du Raizet.
In 1956, he recorded his first title, "Missié Betsy" on the Emeraude label, in testimony to the devastating passage of huricane Betsy in Guadeloupe.
In 1958, Daniel Forestal composed his greatest success, the now classic Prière de l'Esclave, directly inspired by his experience at the Marquisat factory, where working conditions are harsh.
Overall, his songs are often chronicles of local daily life from the 60s, some not devoid of humor.
Talented songwriter, apart from his heart music, biguine, Daniel Forestal has tried several styles: tango, calypso, merengue, slow, cadence, etc...
He even invented his own rhythm, which is the "Houmba" immortalized by the song "An ka santi an ka houmba".
Daniel Forestal has several successes anchored in the collective memory, titles that he has often reinterpreted in more modern versions.
In 1965, he was a singer at Club Med, when the great french singer Jacques Brel, passing through Guadeloupe, came to accost him, impressed by his lyrics and advised him to go to Paris to pursue a career. Unfortunately, stuck by his marital and professional situation, he will never carry out this advice.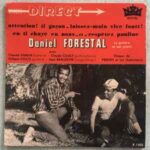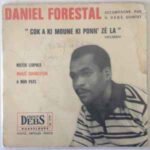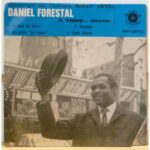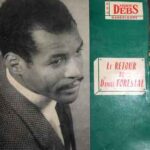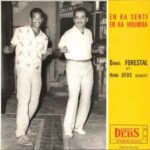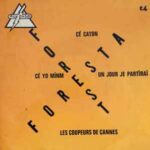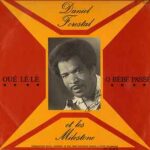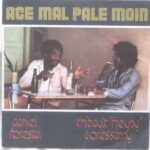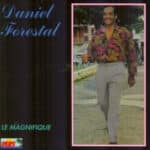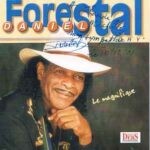 Daniel Forestal is not really a man of orchestras, nevertheless he rubbed shoulders with a few.
The first orchestra in which he played was the famous El Calderon, but he did not stay there long. Then he created his own group, The King Creole, in the 60s, in which also evolved the great saxophonist, Abel Zénon.
During his career, Daniel Forestal has collaborated with many artists, including:
• Rémi Mondey, with whom he published 3 volumes of the series "En vacances "
• Robert Mavounzy
• Edouard Benoît
• Thibault "Freydy" Doressamy
• As well as the French Guyanese group Les Vautours who accompany him to Cayenne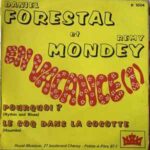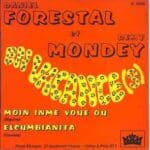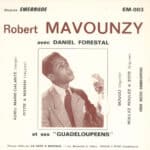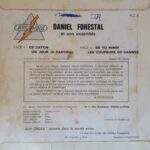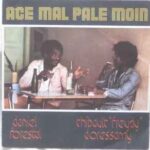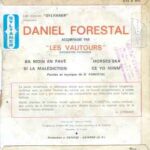 After a trip to the USA, impressed by the great African-American shows, he decided to create the SOLEIL SHOW troupe with adolescent students.
Innovative, SOLEIL SHOW combines music, singing, dancing, tap dancing, acrobatics and theater in large "American-style" shows..
Many artists such as Joëlle URSULL, Dominique ZOROBABEL, Tanya SAINT-VAL, Gladys N'DEE, etc. will go through this school of SOLEIL SHOW and will learn their trade thanks to Daniel Forestal.
Some of his former students pay tribute to him and testify to their years in Soleil Show:
Recognition during his lifetime
Fortunately, Daniel Forestal received many awards during his lifetime, both in Guadeloupe and in Martinique:
• Knight of the Order of Arts and Letters,
• Gold Medalist for Guadeloupean Musicians,
• Prize for Best Composer awarded by the SACEM in 2002
Elwa d'Or for Traditional Music in 2013…
He died on October 23, 2016, at the age of 83.